You are here: Home
Dear Customers and Visitors
As we are re-structuring our tweed making activities it is necessary to take the tweeds off sale for the time being, they will return as soon as possible in a different format. In the meantime the Elliott Plaid and the Throws are still on offer here. We will keep you posted as to the progress so please don't forget us completely.
Tarras Tweed
In a town long famed for the production of high quality and beautifully coloured fabrics, we work with British Wool to produce our range of Tarras Tweed, a soft handling Shetland cloth which has found favour for many end uses. From an extensive palette of richly hued melange yarns we attempt to capture in our wool tweed fabric the vast array of seasonal tones that Nature provides in the surrounding hills and valleys.
Rare Breed Rugs
For our range of Rare Breed Rugs we source all our wool in fleece direct from the farms in the Border hills surrounding the Tarras.
Elliott Plaid
In the same fabric as the Tarras Tweed, here at Elliott's Shed we make the Elliott Plaid which is our take on the traditional Clan tartan.
Holm Tapestry Frame
The Holm Tapestry Frame was designed and registered by us, each one is individually constructed to order at the Shed.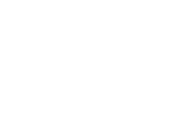 The Campaign for Wool
Patron: H R H The Prince of Wales


We design, weave and produce a collection of All Wool Shetland Tweeds which are for sale by the metre from this site, from The Shed and also on Ebay.
The "Quotations" above are lines taken from the writings of Will Ogilvie, a Borders Poet.
beautifully scottish
tarras tweed

"The weaving of soft wool tweed is synonymous with Langholm, it owes it's very being to the tweed. Set at the confluence of the Esk, the Ewes and the Wauchope, wool and wool tweed has been processed here for centuries"
"The seemingly endless variations of the moorland colours and the very essence of the Border hills seep into the wool tweeds woven in these mills"